MILITARY PATCH WORKER JACKET AND PIECED SHEARLING BOMBER
MILITARY PATCH WORKER JACKET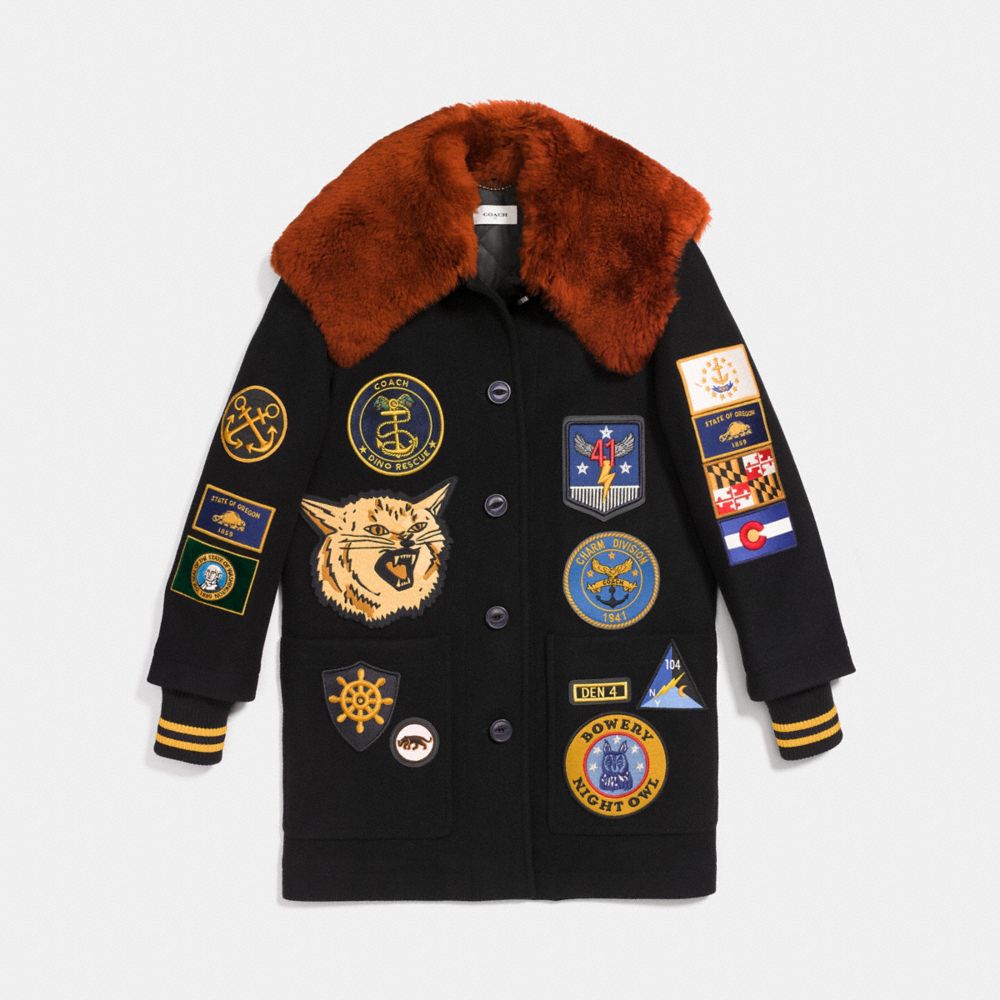 A UTILITARIAN STAPLE REIMAGINED. THIS WOOL JACKET IS CUSTOMIZED WITH PLAYFUL COACH PATCHES. ITS PLUSH SHEARLING COLLAR IS REMOVABLE AND FEATURES RAW NATURAL EDGES FOR A MORE RUGGED, UNPRECIOUS LOOK. IT'S FINISHED WITH SIGNATURE STRIPED RIBBED CUFFS.
PIECED SHEARLING BOMBER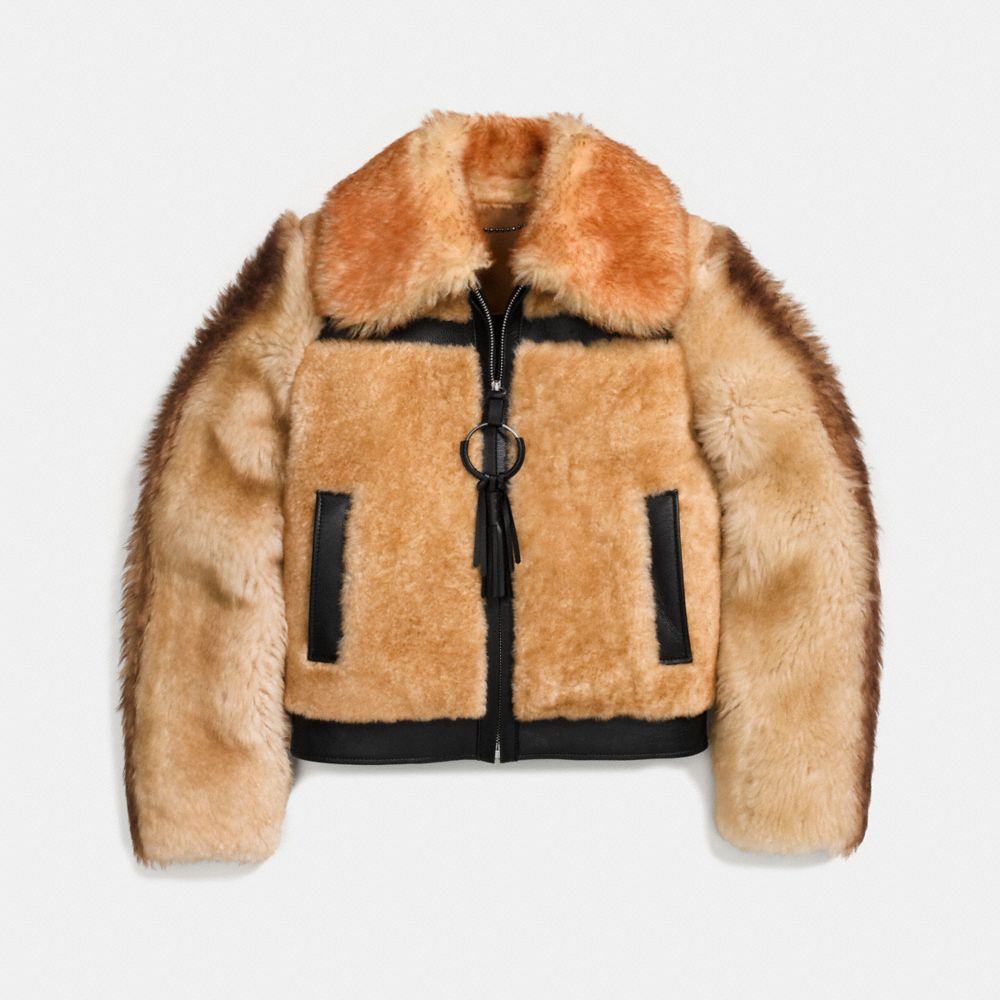 A LUXE TAKE ON THE TRADITIONAL U.S. AIR FORCE STAPLE, THIS BOMBER IS CRAFTED OF PLUSH SHEARLING WITH TIPPED ENDS, GIVING IT UNIQUE DIMENSION AND CHARACTER. THE JACKET IS FINISHED WITH LEATHER DETAILS AND AN OVERSIZED RING AND TASSEL ZIPPER PULL.
---